While Canada's mining industry has made progress on inclusion, gender parity and valuing diversity, there is still considerable work to be done.
The Mining Association of Canada's (MAC) members, which include over 50 of Canada's leading mining companies, agree that there is both the desire and a strong business case to achieve a more diverse and inclusive workforce. In 2020, over the course of six months, MAC and its members came together to identify and commit to several tangible objectives focused on ensuring discrimination, racism and sexism have no part in the Canada's mining sector. To that end, MAC has issued a formal statement, that received unanimous approval by MAC's membership, to work to ensure the Canadian mining workforce reflects the diversity of Canada and the communities where the industry operates and focuses on a culture of belonging and inclusion.
Mining companies are putting this commitment to enhancing diversity and inclusion into action. Below is a broad sample of projects that support addressing equity, diversity and inclusion by MAC members and industry partners.


Towards Sustainable Mining (TSM) is the Mining Association of Canada's (MAC) commitment to responsible mining. Mandatory for all MAC members, TSM requires the assessment and independent validation of 30 distinct and in-depth performance indicators addressing eight critical aspects of social and environmental mine, smelter and refinery site-level performance. In 2019, after several years of consultation, MAC released a newly updated standard on Indigenous and Community Relationships that focuses on ensuring management and employees at mine sites are educated on the history of Indigenous peoples and receive skills-based training in intercultural competency, conflict resolution, human rights and anti-racism.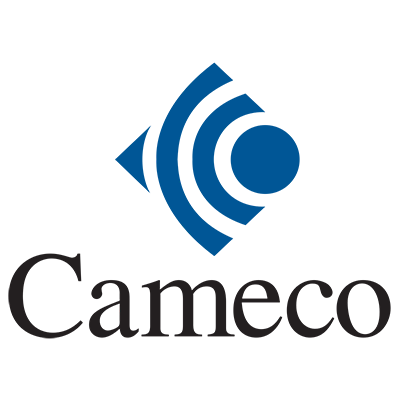 In 2015, in an effort to understand workplace attitudes towards inclusion of women in the company and the impacts of unconscious bias, Cameco, one of Canada's leading uranium companies, reached out to women throughout its North American locations to participate in small focus group meetings to have confidential discussions about their experiences working in a male dominated industry. There were three main areas of focus that Cameco addressed to create a more inclusive environment for women working at the company soon after this research was completed, including:
Providing appropriate personal protective equipment designed specifically for women (2016-2019).
In 2017, introducing mandatory Expect Respect training for supervisors to communicate Cameco's zero tolerance for disrespect, and awareness sessions for employees.
Instituting mandatory Unconscious Bias training in 2019, designed to create safe and open dialogue with all employees about unconscious biases, diversity and inclusion and its impacts.
Cameco's Unconscious Bias training provides an important opportunity to not only hear the perspectives of designated groups, but also the majority – men, because male allies in the workplace play an essential role in driving a more inclusive environment. This training focuses on biases commonly seen in male-dominated industries like mining and includes discussion on different commonly held biases and information on how to be role models of inclusion. Unconscious Bias training is required for all employees at Cameco's locations globally.  


Across Teck Resources (Teck), new Inclusion and Diversity Committees are being brought together, employee resource groups are being formed with an initial focus on women and Indigenous Peoples, and support is available for employee-led Inclusion and Diversity initiatives.  Teck is focused on advancing its Inclusion and Diversity objectives and recently ensured that unconscious bias training was embedded into its leadership development programs. Teck has also been a leader in supporting the inclusion of its trans employees, and received the Ethical Corporation Responsible Business Award for Inclusion and Diversity in 2018 for its overall work in prioritizing D&I.

Pan American Silver's Diversity and Inclusion team advances key initiatives related to updating its workers' feedback mechanism, designing and implementing a campaign to raise awareness and develop training to promote conversations on what a respectful and inclusive workplace looks like. During 2020, Pan American updated their employee response mechanism to improve the reception of questions, address grievances and other needs related to the workforce. In 2021, Pan American will roll-out its Building Respect Together training which includes:
Facilitating conversations about topics that support an inclusive workplace.
Designing five sessions covering the topics of respect, awareness, self-esteem, teamwork, and managing differences. With mandatory attendance for all employees, the sessions will allow a more comprehensive understanding of the topic each topic.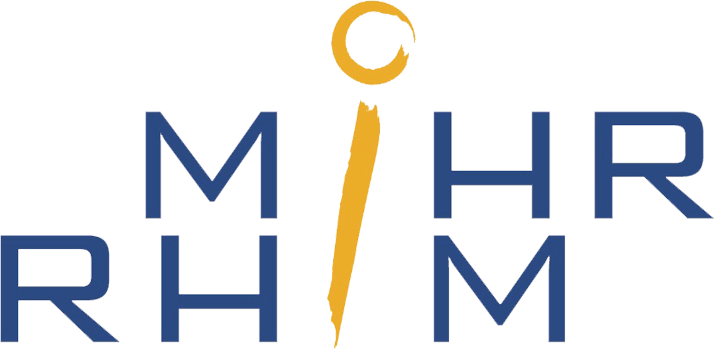 The Mining Industry Human Resources Council (MiHR), financially supported by MAC and its members, has developed and launched an Intercultural Awareness Training program, focused on promoting intercultural competencies that are critical to our changing industry and strategies that help attract, integrate and retain a more diverse workforce. Available in two distinct formats, this eLearning deepens mining stakeholders' understanding of the value of inclusive and diverse workplaces, helps drive change and encourages professional integration of more immigrants within Canada's mining sector.
MiHR's Gender Equity in Mining Works (GEM Works) program offers comprehensive training to help establish Gender Champions and Change Agents within an organization and ultimately eliminate unintentional barriers to gender inclusion found in dated policies, procedures and practices providing critical to our changing industry and strategies to help attract, integrate and retain a more diverse workforce.


Rio Tinto is committed to gender diversity and breaking the cycle of violence against women through both its company policies and through its participation in the White Ribbon In 2018, the company announced a package of measures to protect and support employees in Canada who are experiencing domestic and family abuse, or who have an immediate relative who is experiencing abuse. Employees can now access up to 10 days of paid extra leave, flexible work hours, financial aid and emergency accommodation. Rio Tinto also provides training to equip leaders and human resources team members with the knowledge and skills to address family and domestic violence issues. The measures also include advice and services for implementing safety plans that protect at-risk employees while at work, including security, new telephone numbers and email protection, as well as access to 24-hour support services and a range of specialised assistance.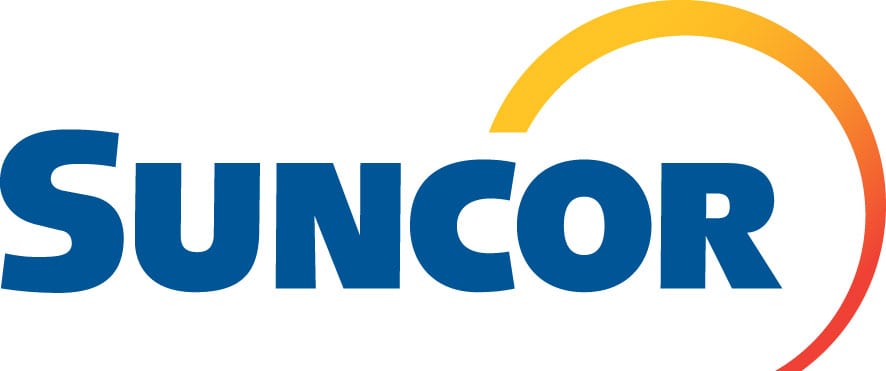 Suncor has seven employee-led inclusion networks with more than 2,000 members. These employee inclusion networks address the needs of under-represented or specific groups, while encouraging active participation of all employees. Employee networks can contribute to a sense of belonging and community for members, foster greater awareness and build allies throughout the organization. The company's Inclusion & Diversity Council held three all-employee calls in 2020 that provided the space for conversations about racism and discrimination and through SunCares, Suncor matched donations to organizations supporting the Black, Indigenous and LGBTQ2S+ communities in Canada and the U.S. Prism, Suncor's employee inclusion network focused on supporting the LGBTQ2S+, formally started in 2020 and work is underway to create an employee inclusion network for Suncor's Black employees.

IAMGOLD's D&I efforts include the intentional, focused development and promotion of nationals in its Burkina Faso mine, better known as its PDR (Plan de Development de la Releve). The relatively short, and limited history of large-scale, modern mining projects in Burkina Faso creates a challenge to filling roles that are normally occupied by experienced mining professionals. The innovative plan centres around attracting Burikinabes to IAMGOLD's organization and identifying high potential candidates to advance within the company.  IAMGOLD's steering committee meets each quarter to monitor progress and continue with its accelerated development plans and nominations for future open roles, whether technical or managerial in nature. IAMGOLD is proud to have been among the pioneers to advance these initiatives and to provide technical training, integration and advancement.


To help create a workplace where everyone feels safe and welcome, Teck's RACE21TM office in Vancouver is piloting a dedicated prayer room to provide a non-denominational space where any person of faith can take time to reflect. The RACE21TM office now also has a nursing room to provide employees and visitors with a comfortable space to nurse or pump and refrigerate milk to take home to their infant. Similar spaces are also being created in Chile, where all facilities now have dedicated nursing rooms and new office space is being designed with universal independent access for people with disabilities.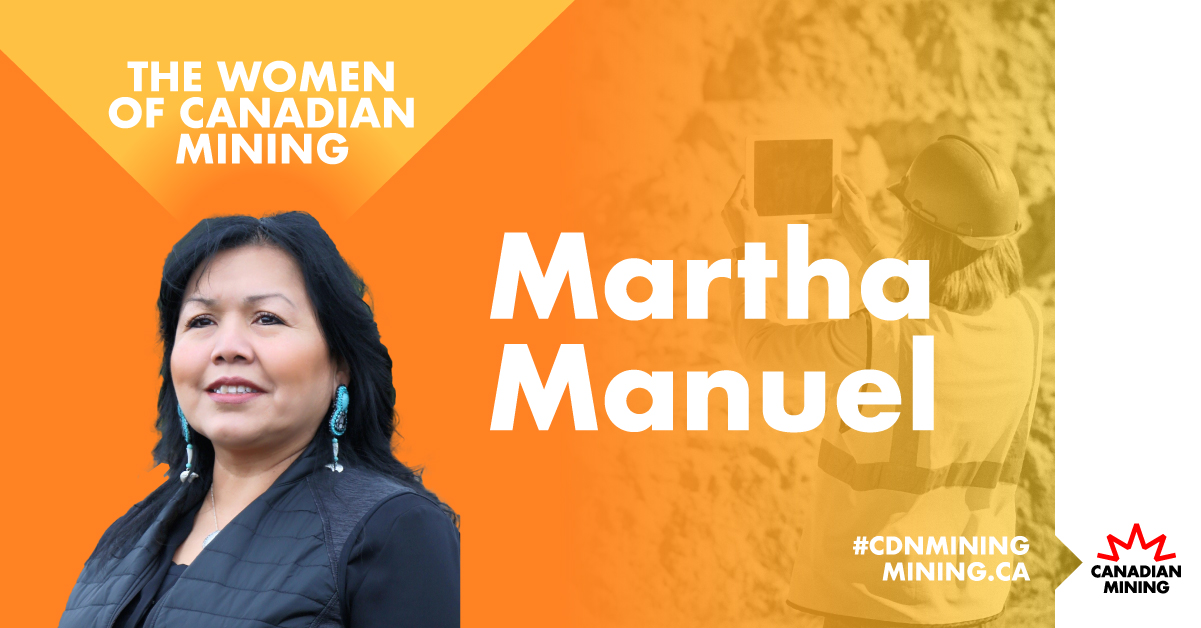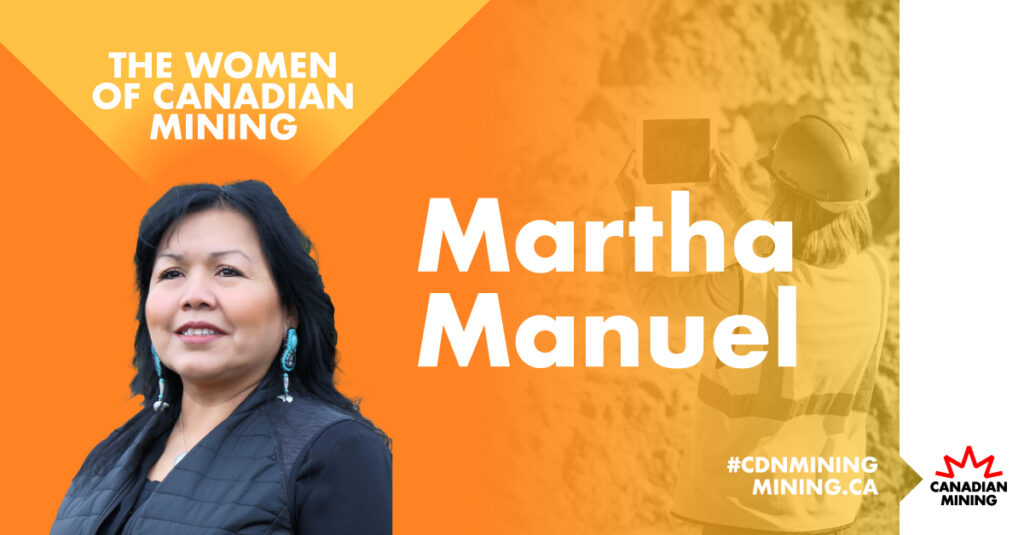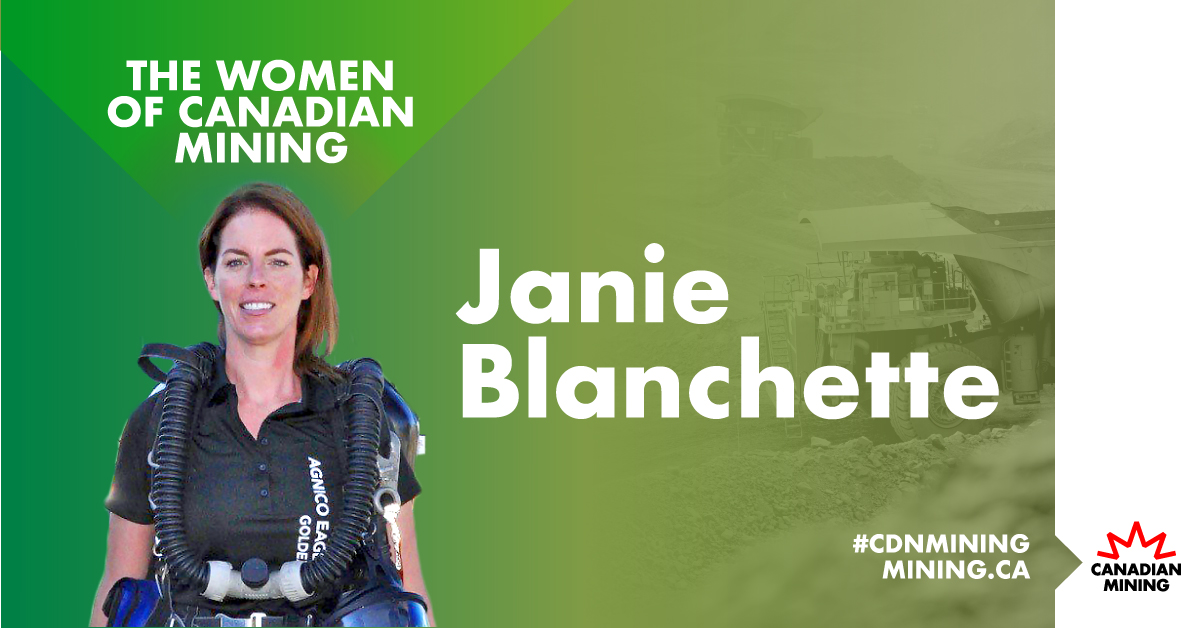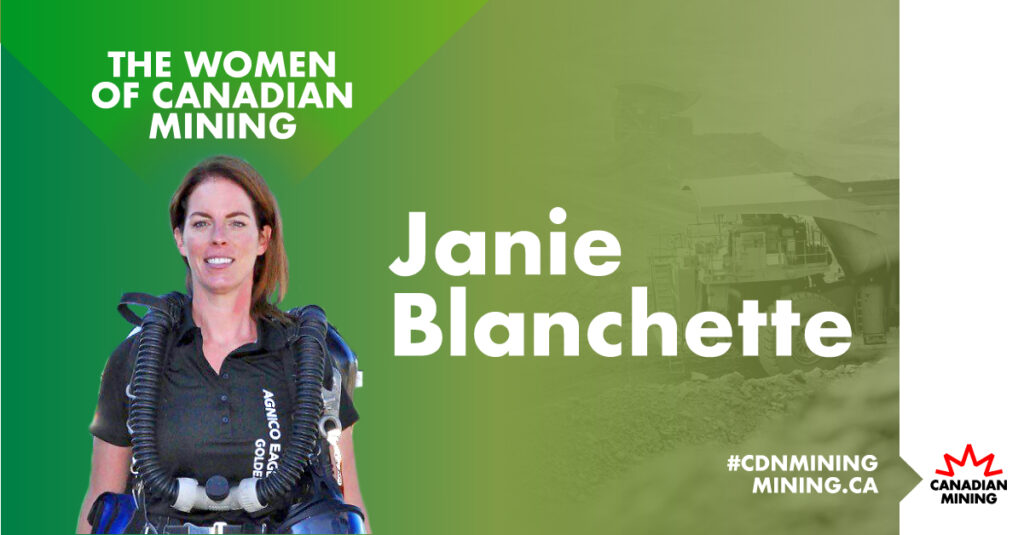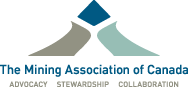 MAC's Women in Mining newsletter, published in the fall of 2020, highlights how mining companies across the country are increasingly seeing women in senior leadership roles and working at the site level, but there is still work to be done to ensure that their meaningful participation in the sector is prioritized. MAC's annual initiative highlighting the work being done by women in the mining sector to coincide with October's Women's History Month helps to raise the profile of the important role women play in the industry.


Written resources highlighting what mining companies can do to enhance the inclusion of women in the sector have also been an industry focus. The Prospectors and Developers Association of Canada, an organization representing Canada's junior mining sector, recently published Gender Diversity and Inclusion: A Guide for Explorers, which is designed as a guide for mining companies that are new to understanding issues and implementing efforts related to gender, diversity and inclusion. The purpose of the document is to provide the information and tools needed for exploration and mining companies to both implement gender diversity and inclusion strategies and programs and cultivate more gender inclusive and diverse environments both internally and externally within the communities in which they engage. MAC and its members were pleased to play a role in the creation of this important resource.
Several organizations in Canada, including Women in Mining Canada and Women Who Rock, focus on encouraging mentorship and supporting initiatives that promote professional development for women in the mining sector. These initiatives, and others like them at the company level, are dedicated to empowering women and improving gender diversity in the mining industry.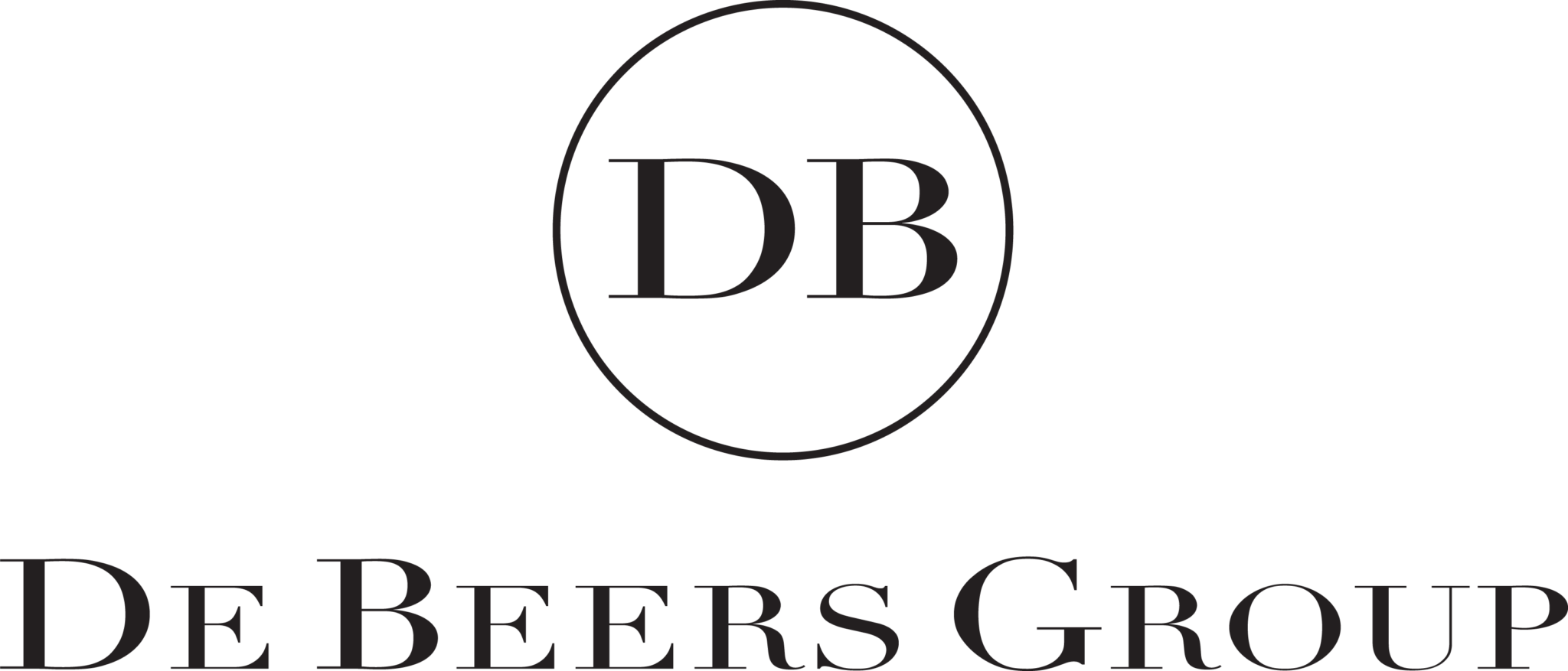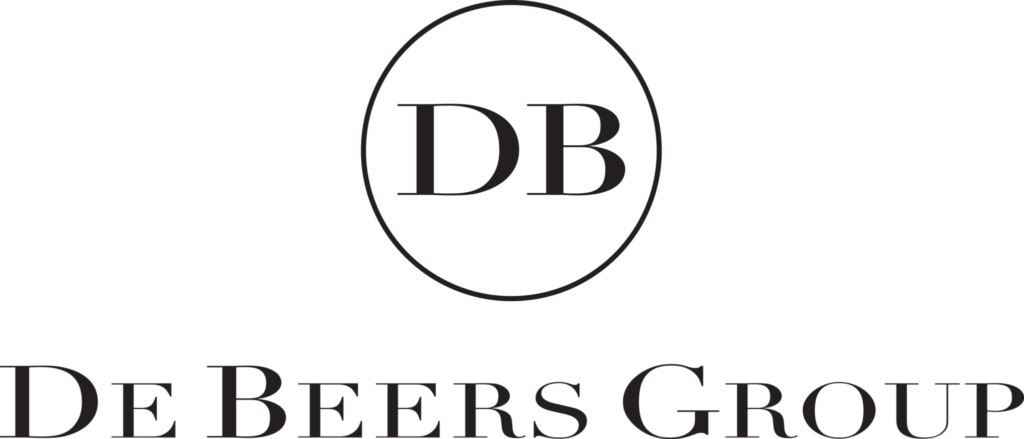 In 2017, De Beers Group entered into a partnership with UN Women with the goals of promoting gender equity through marketing programs; achieving parity in appointing men and women into senior leadership, which has been achieved in Canada; and investing US$3 million into community programs. In Canada, this commitment was put into action by providing C$650,000 in scholarships for young women in Science, Technology, Engineering and Math (STEM), supporting the education of at least 40 young women between 2018 and 2021. Similarly, De Beers Group is providing funding to enable 30 Indigenous Grade 8 girls from the North to attend one of the annual science camps at the University of Waterloo between 2018 and 2021.


Rio Tinto is a proud sponsor of Pride Montreal and the Global Thrive committee (LGBTIQ) is sponsored by Simon Trott, a member of the company's executive committee, to provide visible company support for the LGBTQ2+ community.


In 2020, Teck partnered with Pride at Work in Chile and collaborated with local LGBTQ2+ organizations to participate in events that celebrate LGBTQ2+ communities and Teck employees. Teck is the first mining company in Chile to join Pride at Work, and through important partnerships with organizations like this one, many Teck Chile employees now have access to educational sessions and training programs that support LGBTQ2+ diversity and inclusion in the workplace and help address discrimination in the Latin America context. During Pride month (June), Teck Chile also co-sponsored a variety of well-attended webinars, which celebrated individual stories from the LGBTQ2+ community from a variety of major employers in Chile.