For over 20 years, the Mining Association of Canada (MAC) has led the way in responsible tailings management. Tailings management has been a significant focus of MAC's work, particularly through its Towards Sustainable Mining (TSM) program.
Tailings are a by-product of mining, consisting of the processed rock or soil left over from the separation of the commodities of value from the rock or soil within which they occur. If not managed responsibly, tailings can pose potential risks to human health and safety, the environment, infrastructure, and to mining companies themselves. Responsible tailings management is essential to minimizing and mitigating these risks.
Effective tailings management is rightly being prioritized now more than ever before to ensure that stakeholders, communities surrounding mine sites, investors and the general public can have confidence in how mining operations are being run. Transparency in this aspect of mining is critically important. which is why MAC ensures all TSM results are made publicly available in its annual TSM Progress Report.
The objective of the tailings management component of TSM is to continually work towards minimizing harm through the application of effective governance and engineering best practices in the planning, design, construction, operation, and closure of tailings facilities. Minimizing harm encompasses both physical and chemical performance and risks associated with tailings facilities. This means zero catastrophic failures of tailings facilities, but also no significant adverse effects on the environment or human health.
Tailings management and TSM
The tailings management component of TSM consists of the TSM Tailings Management Protocol and three additional documents. Implemented together, theses documents provide a comprehensive approach to the responsible management of tailings across the entire life cycle of a tailings facility, from the initial planning through to closure and post-closure.
The TSM Tailings Management Protocol is used to measure tailings management performance, and has five performance indicators focused on:
Developing a corporate tailings management policy and commitment
Assigning accountability and responsibility for tailings management
Developing and implementing site-specific tailings management systems and emergency preparedness measures
Developing and implementing site-specific OMS manuals
Conducting annual tailings management reviews
The TSM Tailings Management Protocol is supported by, and directly references, three other documents (linked at the bottom of this page):
A Guide to the Management of Tailings Facilities (the Tailings Guide) first released in 1998, provides guidance on responsible tailings management, helps companies develop and implement site-specific tailings management systems, and improves consistency of application of engineering and management principles to tailings management (available in Spanish here).
Developing an Operation, Maintenance and Surveillance Manual for Tailings and Water Management Facilities (the OMS Guide) provides guidance on the development and implementation of OMS manuals. The development and implementation of operation, maintenance, and surveillance (OMS) activities, described in a site-specific OMS manual, is essential to implementing a tailings management plan, meeting performance objectives and managing risk (available in Spanish here).
Table of Conformance which identifies elements of the Tailings Guide and the OMS Guide that must be implemented to meet the performance criteria for each of the indicators in the Tailings Management Protocol. The Table of Conformance can also be used by Owners as a checklist against which to identify gaps or deficiencies in their existing systems and documentation. In addition, the Table of Conformance can be used to inform conformance management, identification of training requirements, and the process of obtaining internal and external approvals.
One of the many strengths of the tailings management component of TSM is that it reflects experience gained by MAC and MAC members over the more than 25 years since the release of the first edition of the Tailings Guide. Since that first edition, the tailings management component of TSM has continued to evolve, reflecting experience gained, improved knowledge, and the global evolution of best practices for responsible tailings management.
For information on how the tailings management component of TSM compares to the Global Industry Standard on Tailings Management (GISTM), click here.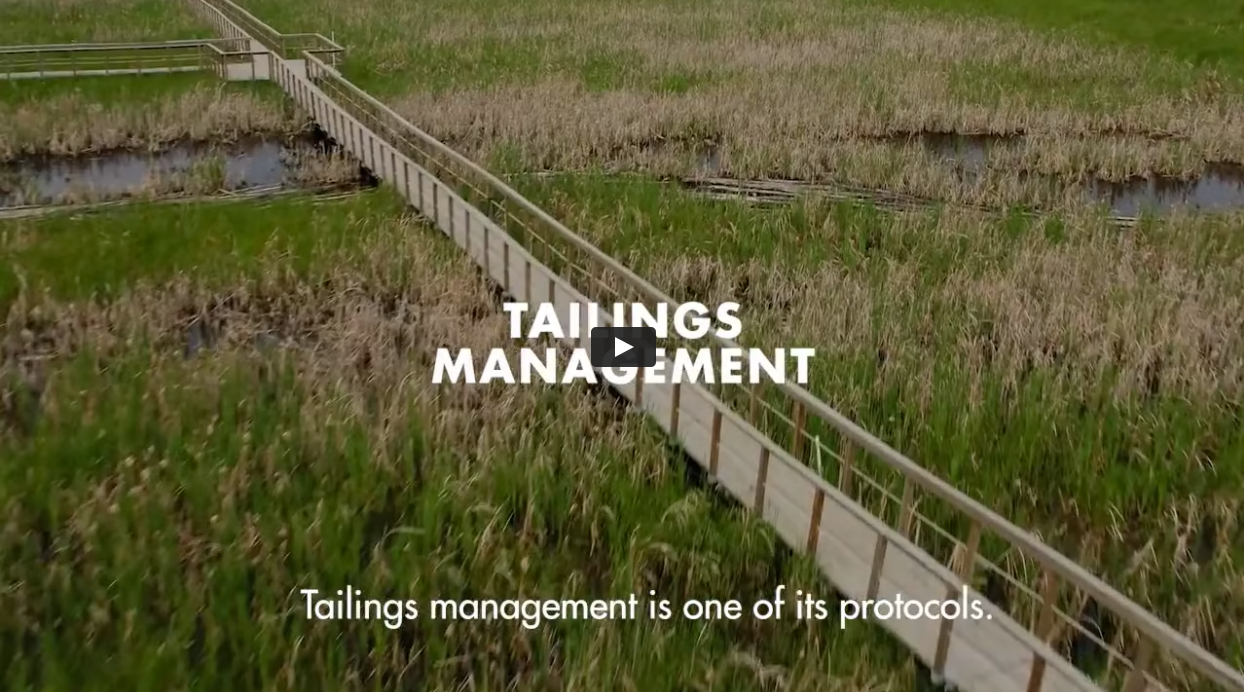 Related Documents
Table of Conformance (2022)
* The Tailings Guide and the OMS Guide are not specific to Canadian conditions, and these Guides can be effectively applied to tailings management anywhere in the world. Furthermore, they are available free of charge in English, French, and Spanish, and can be used by any company striving to improve their tailings management practices. In addition, while written for tailings and associated water management facilities, many aspects of the Tailings Guide and the OMS Guide are equally applicable to the responsible management of other types of facilities, such as waste rock disposal areas and heap leach facilities.