TSM Excellence Awards acknowledge innovative projects and initiatives that expand and promote sustainable development within the mining sector. Each year, companies, facilities and individuals that have raised the bar for the industry through environmental and social programs will be recognized with TSM Excellence Awards at the 
Canadian Institute of Mining, Metallurgy and Petroleum's (CIM) Awards Gala.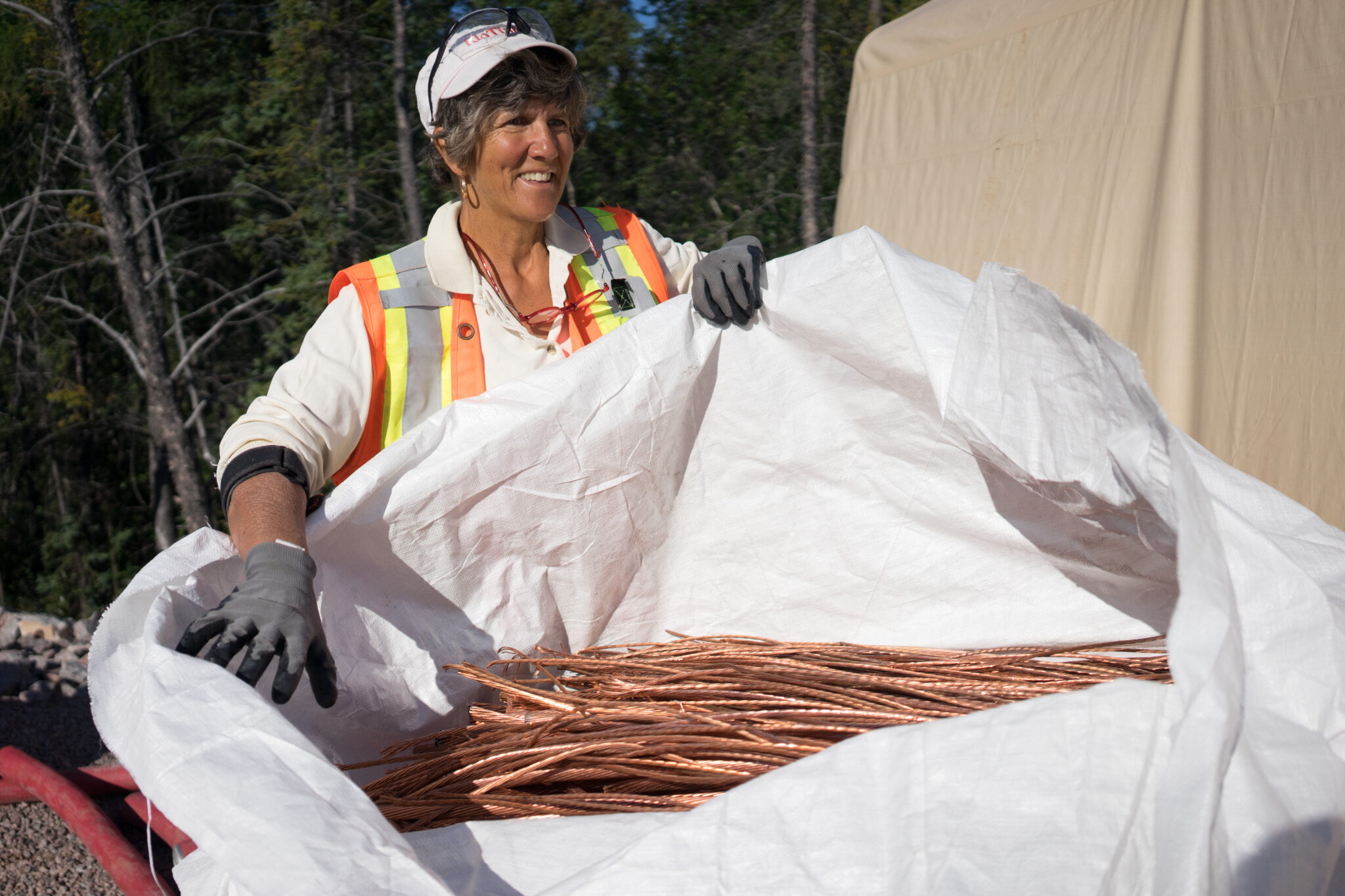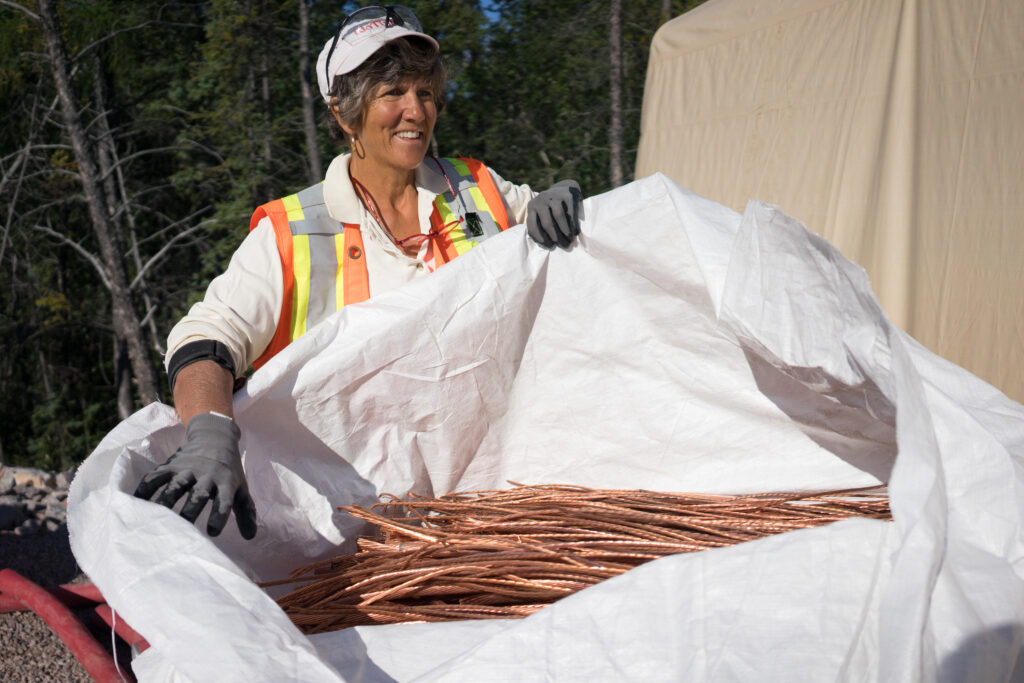 A TSM Leadership Award is granted to companies that meet or exceed a Level A or Yes across all indicators of the Towards Sustainable Mining protocols. A facility's TSM results must be externally verified to be eligible for this recognition.
TSM Leadership Award Winners 2022
Silver Award – Meets or exceeds a Level AA or Yes on all indicators
Agnico Eagle Mines Limited, Meliadine
Bronze Award – Meets or exceeds a Level A or Yes on all indicators
Eldorado Gold, Lamaque
Pan American Silver Corp., Timmins West and Bell Creek
Teck Resources Limited, Elkview Operations
Teck Resources Limited, Fording River Operations
Teck Resources Limited, Greenhills Operations
Teck Resources Limited, Trail Operations
Vale, Long Harbour
Vale, Sudbury
TSM Leadership Award Winners 2021
Silver Award – Meets or exceeds a Level AA or Yes on all indicators
Agnico Eagle Mines, Meadowbank
Teck Resources Limited, Line Creek Operations
Bronze Award – Meets or exceeds a Level A or Yes on all indicators
Agnico Eagle Mines, Kittila
Agnico Eagle Mines, La Ronde
Cameco Corporation, Cigar Lake Operatoin
Copper Mountain, Copper Mountain Mine
Canadian Malartic, Canadian Malartic Mine
Teck Resources Limited, Highland Valley Copper
TSM Leadership Award Winners 2020
Gold Award – Achieves a Level AAA or Yes on all indicators
Glencore Nickel, Raglan Mine
Teck Resources Limited, Trail Operations
Silver Award – Meets or exceeds a Level AA or Yes on all indicators
Teck Resources Limited, Elkview Operations
Teck Resources Limited, Fording River Operations
Bronze Award – Meets or exceeds a Level A or Yes on all indicators
De Beers Canada Inc. Gahcho Kué Mine
Glencore Zinc, Kidd Operations
Syncrude Canada Ltd.
Teck Resources Limited, Cardinal River Operations
Teck Resources LImited, Greenhills Operations
TSM Leadership Award Winners 2019
Hudbay Minerals, Hudson Bay Mining and Smelting Co. Limited
New Gold, New Afton Mine
Teck, Highland Valley Copper
Teck, Elkview Operations
Vale, Newfoundland and Labrador Operations – Voisey's Bay
Vale, Ontario Operations – Sudbury
TSM Leadership Award Winners 2018
Agnico Eagle, La India
Agnico Eagle, Goldex
Agnico Eagle, Kittila
Agnico Eagle, Meadowbank
Agnico Eagle, Pinos Altos
Agnico Eagle, LaRonde
Dominion Diamond Mines, Ekati Diamond Mine
IAMGOLD, Essakane
TSM Leadership Award Winners 2017
Glencore, Raglan Mine
Glencore, Brunswick Smelter
Glencore, Kidd Operations
New Gold, Cerro San Pedro Mine
Rio Tinto, Diavik Diamond Mine
Syncrude Canada, Oil Sands Operations
Teck Resources Limited, Cardinal River Operations
Teck Resources Limited, Greenhills Operations
Teck Resources Limited, Trail Smelter
TSM Leadership Award Winners 2016
Hudbay Minerals Inc., Hudson Bay Mining and Smelting Co.
New Gold Inc., New Afton Mine
Suncor Energy Inc., Oil sands facility
Teck Resources Limited, Elkview Operations
Teck Resources Limited, Highland Valley Copper
Vale Newfoundland and Labrador Limited, Voisey's Bay Mine
TSM Leadership Award Winners 2015
Agnico Eagle Mines Limited – Goldex mine
Agnico Eagle Mines Limited, Kittila mine
Agnico Eagle Mines Limited, LaRonde mine
First Quantum Minerals Ltd., Çayeli mine
IAMGOLD Corporation, Essakane Gold Mine
IAMGOLD Corporation, Rosebel Gold Mines N.V.
IAMGOLD Corporation, Westwood Mine
Teck Resources Limited, Line Creek Operations
TSM Leadership Award Winners 2014
Glencore Nickel – Sudbury Integrated Nickel Operations
Teck Resources Limited, Cardinal River Operations
Teck Resources Limited, Teck Trail Operations
TSM Leadership Award Winner 2013
Teck Resources Limited, Elkview Operations
TSM Leadership Award Winner 2011
Barrick Gold Corporation, Hemlo Mine
"We are pleased to recognize the TSM Leadership Award winners, which is an important and rare distinction that celebrates a facility for its achievements in the TSM initiative. These facilities have demonstrated leadership in environmental management and for how they engage with their communities, and we congratulate them for being a model for other mine sites across Canada."
– Pierre Gratton, President and CEO, the Mining Association of Canada