2022 : Alex Foty, University of Toronto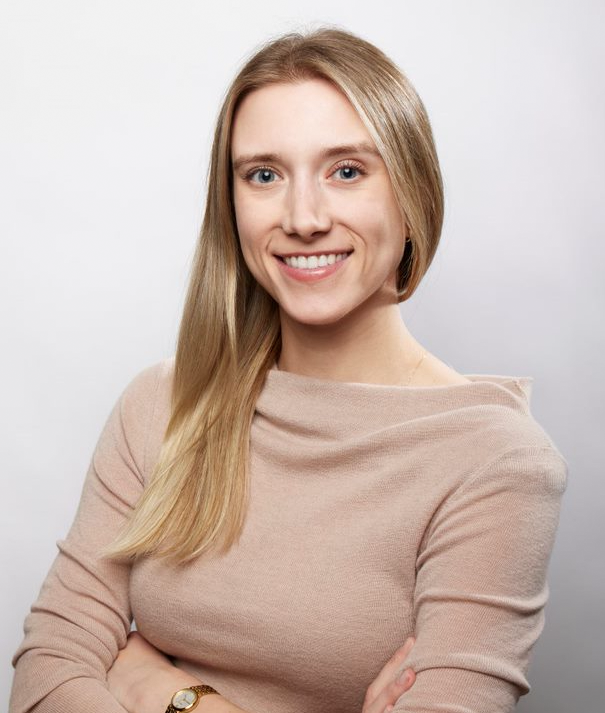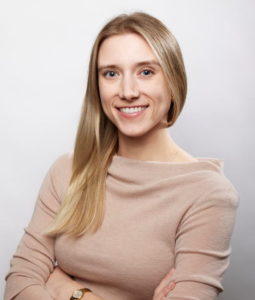 Alex is currently pursuing a Full-Time MBA at the University of Toronto – Rotman School of Management with the goal of becoming a future leader within the global mining industry. After completing a Bachelor of Mining Engineering at McGill University, she gained six years' experience across the capital markets and mining sectors while earning her CFA Charterholder designation. 
Alex's most recent experience in Corporate Development / M&A with Newcrest Mining drove her desire to help global mining companies build sustainable stakeholder value through industry-leading Environmental, Social and Governance practices. Prior to this, Alex also worked as a Metals & Mining Equity Research Associate at National Bank Financial and as an Infrastructure & Natural Resources Investment Analyst at Ontario Teachers' Pension Plan. In her spare time, Alex enjoys playing tennis, long-distance running and cartooning.  
2021 : Charlotte Shamlou, University of Victoria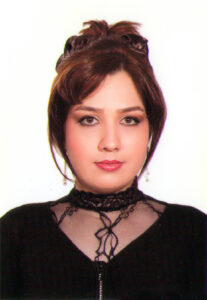 Charlotte Shamlou has a Bachelor's degree in Natural Resources Engineering, a Master's degree in Environmental Engineering and is currently completing her MBA at the University of Victoria. Charlotte received the University of Victoria's Entrance Award in 2019 and was the recipient of the Canadian Federation of University Women Victoria Margaret Lowe Memorial Scholarship in 2020.
Charlotte currently works as a Graduate Research Assistant in the field of sustainability at the University of Victoria where she focuses on enabling mining companies to meet society's needs for minerals and metals and energy products in the most socially, economically, and environmentally responsible way.
2019 : Kevin Wright, University of Ottawa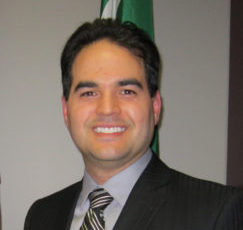 Kevin is currently working towards a Master of Business Administration at the Telfer School of Business at the University of Ottawa. Kevin has previously worked in research and development with Solid Energy New Zealand Ltd where his responsibilities included managing the research budget and project portfolio worth $2.8 million. Presently, Kevin works as a Research Engineer at the Royal Canadian Mint, a MAC Member, where he supports enhancing the perceived collectable value of gold and silver numismatic products through innovative minting technology.
Kevin's research interests focus on the technology currently being developed which will work to create advances in the mining industry, including autonomous vehicles and machine learning. He completed his undergraduate degrees, both a Bachelor's of Arts in Economics and a Bachelor's of Science in Mechanical Engineering at Queen's University, and also holds a Master's of Engineering degree in Entrepreneurship and Innovation from McMaster University.
2018 : Poonam Madan, Athabasca University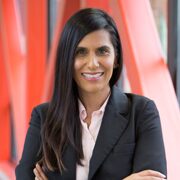 Poonam is currently working towards a Master of Business Administration at Athabasca University in Alberta. She also holds a Post-Baccalaureate Diploma in Management, and a Bachelor of Science in Environmental and Conservation Sciences from the University of Alberta. Poonam has over 15 years' experience in developing sustainability strategies, sustainability management systems, and environmental management systems in large industrial settings, both in Canada and internationally. She also has over 10 years' experience developing and implementing community investment strategies with significant results. Currently, Poonam is the Senior Sustainability Advisor for Sherritt International Corporation, where she provides strategic direction and leadership to implement Sherritt's sustainability strategy. Recently, her work played a role in Sherritt receiving recognition as one of the Future 40 Responsible Corporate Leaders in Canada for its sustainability strategy by Corporate Knights Magazine.
2017 : Sarah Caven, University of British Columbia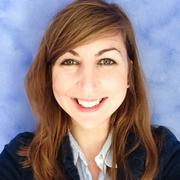 Sarah is currently studying a Master of Business Administration, Innovation & Entrepreneurship from the University of British Columbia's Sauder School of Business. She also holds a Master of Geology from the University of Leicester in the UK. Recently, she was accepted into the 2017 Columbia Institute executive training program, "Extractive Industries and Sustainable Development." The selection committee recognized Sarah's extensive experience in the mineral exploration industry and her strong academic achievements. Most recently, Sarah has worked for the Canadian International Resources and Development Institute, where she assisted on a project aimed at transforming artisanal and small-scale mining in Ecuador and Colombia. She has also worked as a geologist in many countries including Canada, the UK, Ireland, Ethiopia, and Hungary.
2016 : Alexander Pritchard, University of Ottawa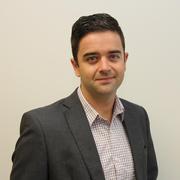 The selection committee noted Al's extensive work experience in the minerals industry and his strong academic achievements. Since 2006, Al has worked for Ottawa-based Sander Geophysics Ltd., presently in the area of Operations Management. He brings this technical experience in mineral exploration and development to his current MBA studies. Al cites his early interest in natural resources to having grown up in Thunder Bay, Ontario. His vision essay on the future of Canada's mining industry focused on the opportunities that the Ring of Fire presents to his hometown and throughout the region of Northern Ontario. He has a particular interest in the socio-economic benefits responsible mineral activity can bring to Aboriginal communities in the area and how it can lead to deeper, long-lasting relationships between mining companies and Aboriginal peoples. On behalf of the selection committee, MAC congratulates Al for receiving the 2016 scholarship.
2015 : Jeffrey Schlachter, University of Alberta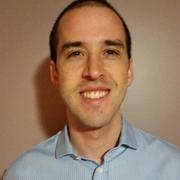 Jeffrey's academic achievements and his extensive work experience in the mining sector impressed the scholarship's selection committee. Jeffrey is a professional mining engineer and has held several engineering positions at mines and coal plants in the province of Alberta. He is currently the Operations Business Manager at Westmoreland Coal Company in Edmonton, where he has worked since 2012. In his vision essay, Jeffrey demonstrated a strong understanding of how provincial and federal public policy impacts the economics of the Canadian mining industry. For example, he noted the important role that government plays in building effective trade networks and infrastructure to enable the mining industry to capitalize on growing global demand for minerals and metals in non-traditional markets. MAC is pleased to support Jeffrey with this scholarship to assist with the completion of his MBA. His technical knowledge and the business management skills he has honed through work experience and through his MBA program will serve him well as he continues to pursue his career in the mining industry.
2014 : Brett Hannigan, University of British Columbia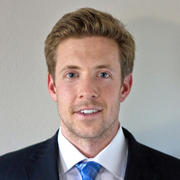 Brett's exemplary academic achievements and his strong interest in the minerals sector, as evidenced by his volunteer record and work experience, impressed the scholarship's selection committee. He is President of the Natural Resources Club at UBC and, in 2009, acted as an ambassador at the PDAC's Student Industry Mineral Exploration Workshop. He is a professional geoscientist and has worked in the sector in several geologist, environmental scientist and strategy roles since graduating from SFU in 2009. Brett's vision essay revealed a strong understanding of the role that economics plays in the mining industry's ability to seize growth opportunities and overcome challenges, such as rising operational costs and adjusting to ever-changing commodity prices. We are pleased to support Brett by awarding him the Paul Stothart Memorial Scholarship in Mineral Economics with the hope that he continues to explore career opportunities in the minerals sector.
2013 : Briana Brownell, Carleton University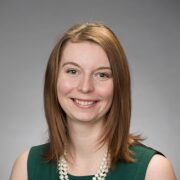 Amongst a group of highly-qualified applicants, Briana stood out for being a top student in finance and economics. She is currently pursuing a Master of Arts in Economics from Carleton University and graduated from the University of Saskatchewan with a Bachelor of Science in Mathematics. Briana is from Saskatchewan and understands the important role the minerals and metals industry plays within her home province. In 2010, Briana spearheaded the development of a Corporate Reputation Index intended to measure Saskatchewan residents' impressions of prominent companies in the province, including BHP Billiton, Cameco and Potash Corporation, on aspects such as the environment and employment. Last year, Briana was consulted by the Aboriginal Human Resources Council to assist in developing an assessment tool to allow employers to evaluate and improve their inclusion of Aboriginal Canadians within their workforce. These accomplishments reveal that Briana has sound knowledge of some of the main priorities of our industry, notably labour issues and the environment. The scholarship was established in 2012 from the generosity of MAC member companies in memory of the late Paul Stothart, MAC's former Vice President of Economic Affairs. The scholarship will be awarded annually to a Canadian university student who shares a similar passion and talent for mining finance as Paul had.