About the Community of Interest (COI) Advisory Panel
The Community of Interest (COI) Advisory Panel is an independent, multi-interest group comprised of about 12 to 15 individuals from Aboriginal groups, communities where the industry is active, environmental and social NGOs, and labour and financial organizations. Select members of the MAC Board also sit on the Panel to provide a mining industry perspective to discussions.
The COI Panel was formed in 2004, when the TSM initiative was established. The Panel played a key role in the program's design from the very beginning, and continues to be integral to its evolution and implementation. The Panel serves as a platform for communities of interest and MAC members to discuss and collaborate on issues of mutual concern. 
Key functions of the COI Advisory Panel include: 
Meeting twice a year to provide support and advice for the TSM program.
Conducting a yearly review of a sample of companies' verified results to analyze company systems and practices.
Providing critical perspectives by raising emerging issues of concern beyond those covered under TSM.
COI Panel reports and statements 
COI Panel Meeting Reports and Post-Verification Review Reports can be accessed on the Reports page under the corresponding filters.
Examples of statements from the COI Advisory Panel include:
Panel Members
Previous panel members include representatives from the Canadian Boreal Initiative, Nature Canada, Cree Regional Authority, Seine River First Nation, the media, various members of the mining industry, and many others.
Current COI Advisory Panel members include: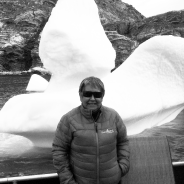 Theresa Baikie has been implementing the Impact and Benefit Agreement between the Nunatsiavut Government and Vale since March 31, 2003. In her position, she is responsible for ensuring all aspects of the Impact and Benefit Agreement are being implemented and respected.  These include education, training, hiring, workplace conditions, and environment, to name a few. Theresa started out as the Impact and Benefit Agreement Training and Employment Coordinator for the Labrador Inuit Association in March of 2003.  She then applied for the IBA Coordinator position when it became vacant in 2005 and has filled that role since.
She was born and raised in Labrador and has lived primarily in Happy Valley-Goose Bay and Nain.  Theresa loves fishing, berry picking, cooking, and crafts when she is not at work.  She raised 3 children, mostly as a single mom and has had a variety of jobs, such as hotel manager, employment counsellor, program office, and small business owner.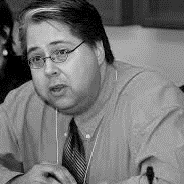 Dan Benoit is an Aboriginal person, a Red River Métis and a member of the Métis Nation. He has spent all his life living near his ancestor's River Lot in St. Norbert Parish or at the family farm near Seven Sisters Falls in Manitoba.
Dan has in-excess of 10 years post-secondary education and has various degrees and diplomas in Natural Resources Management and Ecology from University College of the North, University of Ottawa, and the University of Manitoba.
He has worked for both industry and all three levels of government in the natural resources and environment field. Dan is intimately knowledgeable in many other facets of Métis cultural heritage and traditional knowledge relating to water and land issues.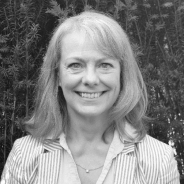 (International Development)
Jocelyn Fraser is a Post-Doctoral Fellow at the University of British Columbia's Liu Institute for Global Affairs where her research focus is on social risk and social responsibility in the global mining sector. Jocelyn's current research projects are in Mongolia, Peru, and Ethiopia and focus on ways for mining companies and communities to collaborate to address issues of mutual interest, such as those embodied in the United Nations 2030 Sustainable Development Goals.
Before completing a PhD in mining in 2017, Jocelyn worked extensively as a consultant in the resource sector. She had responsibility for engagement and community relations during the development of three mining projects in Canada and has more than 15 years of experience in Canada and abroad working to enhance community engagement and create shared value.
Jocelyn holds a PhD in mining from the University of British Columbia, a Master of Arts from Simon Fraser University, and a Bachelor of Arts from the University of Alberta. In addition, she studied abroad at the University of Canterbury in New Zealand and at Harvard University.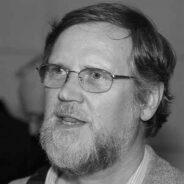 For over 30 years, Dennis Howlett has worked for a number of ecumenical social justice coalitions including the Ecumenical Coalition for Economic Justice, Ten Days for Global Justice and KAIROS where he led successful campaigns for cancellation of Third World debt, fair trade certification of coffee and other products, and ratification of the Kyoto Protocol on Climate Change. He recently retired from his position as the Executive Director of Canadians for Tax Fairness where he led campaigns for government action to stop the very wealthy and corporations from using tax havens to evade and avoid paying taxes and to make the tax system fairer.
Prior to assuming this position in 2011, he was the National Coordinator of Make Poverty History Canada. While there he provided leadership on successful campaigns for a Better Aid Bill, a Maternal and Child Health Initiative at the Muskoka G8 Summit and poverty reduction plans at the provincial and federal levels. Dennis is a graduate of the University of Toronto with a Master of Education and Bachelor of Arts.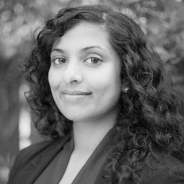 Sujane Kandasamy is currently a Vanier Doctoral Scholar in the Department of Health Research Methods, Evidence & Impact at McMaster University and the Co-founder of The Starfish Canada. She is passionate about Indigenous health, immigrant health, science communication, building collaborative community-research partnerships, and advancing mixed-methods research methodologies.
The Starfish Canada, a pan-Canada charity celebrates and amplifies environmental stories from across the country. Through her work with The Starfish, Sujane has been working with various school boards, community partners, and local collectives to strengthen environmental conversations and solutions-based thinking/problem solving among students from Kindergarten to Grade 12. She is especially passionate about working with youth to develop dialogue around how environmental issues intersect with the many other components of our society–health, economics, politics, culture, and peace.
Daniel is President and CEO of Sahtu Contractors Ltd., an oilfield and civil heavy equipment contracting company, in Norman Wells, Northwest Territories. He is also President of Metis Local #54 and President of Fort Good Hope Metis Development Corporation in Fort Good Hope, Northwest Territories. In these roles he oversaw land claim discussions leading to the Sahtu Dene Metis Comprehensive Land Claim Agreement. He previously worked as a drilling superintendent, served on the boards of various crown corporations in the Northwest Territories, and was a Member of the Legislative Assembly in the Northwest Territories from 2015-2019.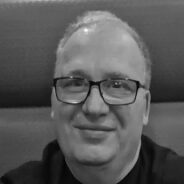 Richard Paquin has 40 years of mining experience in uranium and nickel mines. He is currently Unifor's Mines, Metals and Minerals director and is the Canadian Coordinator for the mining sector on IndustriALL (Global Union). Richard represents over 10,000 Unifor members in the sector and has been involved in numerous federal and provincial governmental committees and advisory committees.  He also has spoken at different Parliamentary committees on mining related issues and has extensive knowledge of Ontario mining regulations and Health and Safety committees.
Richard has been involved in the last few years in promoting and providing input on the inclusion of women in the mining industry. Currently is a sitting member, representing labour, on MIHR (federal) and MLRC (Ontario) and assists with Unifor's Mines, Metals and Mineral Industry Council and numerous regional councils.
Richard was born in Quebec and raised in Sudbury Area. He became involved with the mining industry in 1980 when he started working in Elliot Lake, in the boom years, as an apprentice in the Heavy Duty Equipment Mechanical field. Over the past four decades, Richard has developed extensive experience in Canada's mining sector and has been involved in many aspects of the industry including mechanical leader, Health and Safety Committee Member, Health and Safety Committee Co-Chair, Union Steward, Chief Steward and Unit Chair and a member of the bargaining Committee.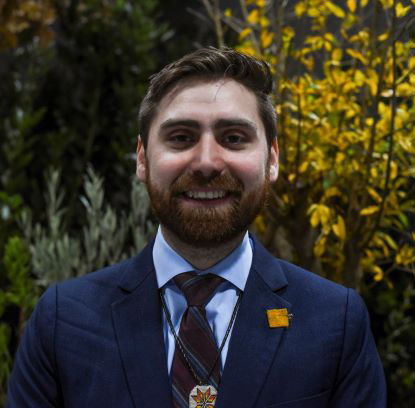 Of mixed Anishinaabe and European descent, Graeme is an award-winning doctoral candidate at the University of Guelph, studying the intersection of Indigenous governance, environment governance, and the climate crisis. At the same time, he works at the Assembly of First Nations (AFN) as a senior policy advisor, ensuring federal and international climate policy safeguards First Nations rights, jurisdiction and knowledge.  During this time, he has had the opportunity to represent the AFN at the COP 23, COP 24, and COP 25 of the United Nations Framework Convention on Climate Change. Since 2019, he has been the Co-Chair of the International Indigenous Peoples Forum on Climate Change. He is an Action Canada Fellow, a Top 30 Under 30 in Sustainability, and a St. Paul's Young Alumni Award winner.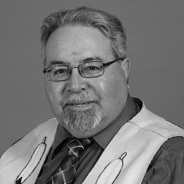 (Economic and Community Development)
David Walkem served as Chief of the Cooks Ferry Indian Band for 28 years. Since October 2018 he now serves as Councilor. The Cook's Ferry Band is one of 15 Bands in the Nlaka'pamux Nation (formerly known as the Interior Salish Thompson Indians in BC).
In 2013 David, as the lead negotiator, successfully completed negotiations for eight bands in obtaining an Economic and Community Development Agreement with the Province of BC to share mineral tax revenues on a major existing mine, and negotiated a Participation Agreement with the mine to provide economic and community benefits for all bands. David now Chairs the Citxw Nlaka'pamux Assembly, a federal not for profit corporation that is responsible for implementing the agreements and providing direction to the Nlaka'pamux Legacy Trust (2013) established to manage the funds from these agreements.
David is a graduate of the University of Western Ontario with a Master of Business Administration (1984) and the University of BC with a Bachelor of Science in Forestry (1980). In 2001 he was the recipient of the 'Forester of the Year' award from the Association of BC Professional Foresters, and in 2007 he received an award from the National Aboriginal Achievement Awards Foundation for his achievements in the Environment and Forestry. David also volunteered for 17 years on the Board of Directors of the Native Education Centre in Vancouver, much of which he served as President.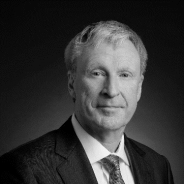 After 12 years as geologist with Noranda Mines and Hemlo Gold Stephen Walker completed a MBA in 1994 and became a mining analyst in the North American securities industry. He worked with two Canadian broker dealers, becoming a top ranked analyst, prior to joining RBC Dominion Securities in 1999 as a senior gold mining analyst.
In 2002, Stephen became a Managing Director and assumed the responsibilities of the Director of Canadian Equity Research. In 2005 he was appointed Head of Global Mining Research, responsible for coverage of senior North American gold and base metal companies, the coordination of RBC Capital Markets mining research product and co-managing the firm's global mining business strategy. Stephen retired from RBC CM in 2019.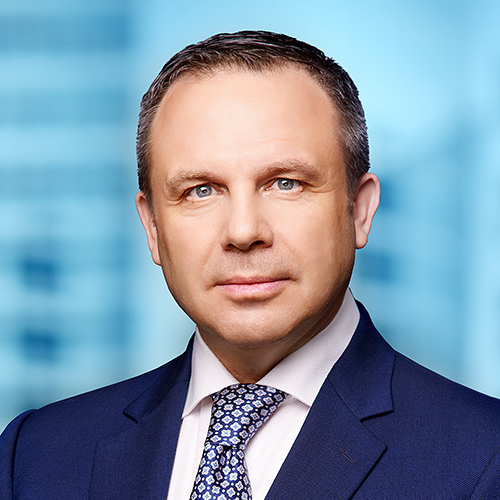 Mr. Bergeron joined Pan American Silver in 2019. He leads the development and implementation of the company's corporate affairs and sustainability strategy and programs, including government and external relations, environmental stewardship, community relations, social responsibility, and country risk analysis activities. Prior to joining Pan American Silver, Mr. Bergeron was a member of the management team at Goldcorp Inc., most recently as Executive Vice President, Corporate Affairs and Sustainability.
Prior to joining Goldcorp, he served as a senior executive with international experience in the fields of construction and infrastructure development, telecommunications, broadcasting and media throughout Africa, North, South and Central America. Mr. Bergeron has served as a member of the Executive Steering Committee for the Responsible Gold Standard Initiative at the World Gold Council (WGC), Chairman of the International Council of Metals and Mining's (ICMM) Environmental and Social Committee and as a member of the Clean Resources Economic Strategy Table for the Government of Canada. He currently serves as a member of the board of the B.C. Special Olympics. Mr. Bergeron holds a Bachelor of Arts (Economics) and a Master of Arts (Economics) from Carleton University in Ottawa, Canada.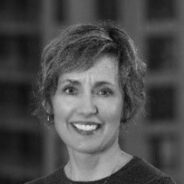 Carolyn Chisholm is Director, External Affairs for Rio Tinto Canada. She is actively engaged in environment, sustainability and regulatory affairs, leading advocacy, and engagement strategies for Rio Tinto at the federal and provincial levels. Prior to joining Rio Tinto, Carolyn worked for more than 20 years in external affairs and public policy, in the private sector as Vice President of the Natural Resources and Environment Group with a public affairs firm, and as senior advisors to Ministers at the federal and provincial levels.
She is a member of the Board of Directors of her local hospital, is a founding member of Women for Nature, and has served on the Ontario Advisory Board for the Terry Fox Research Institute. She is also an active member of many industry associations on behalf of Rio Tinto, including the Mining Association of Canada, the Aluminium Association of Canada, and the Canadian Steel Producers. She holds a Bachelor of Arts degree (First Class Honours) in Political Science from St. Francis Xavier University, and a Master in Public Administration from Carleton University.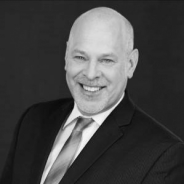 (Mining Association of Canada)
Pierre Gratton was appointed President and CEO of the Mining Association of Canada (MAC) in 2011. Based in Ottawa, MAC is the national organization for the Canadian mining industry. Its members are engaged in mineral exploration, mining, smelting, refining and semi-fabrication.
Prior to his appointment to MAC, Pierre was President and CEO of the Mining Association of British Columbia (MABC). From 1999-2008, Mr. Gratton served as Vice President, Sustainable Development and Public Affairs for the Mining Association of Canada (MAC). In this capacity, he was instrumental in the development of Towards Sustainable Mining, MAC's flagship program that is gaining international recognition and adoption. In 2005-06, Mr. Gratton was honoured as a Distinguished Lecturer for the Canadian Institute of Mining, Metallurgy and Petroleum (CIM).
Mr. Gratton is First Vice-President of the Interamerican Mining Society (SIM – Sociedad Interamericana de Mineria), Chair of the Raw Materials Committee of the Business and Industry Advisory Committee to the OECD and the Co-chair of the Green Mining Initiative Advisory Committee.
Mr. Gratton holds an M.A. degree in political science and a B.A. from McGill University.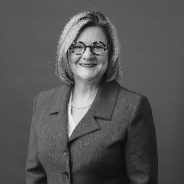 (Association minière du Québec)
Josée Méthot is an engineer with a Master's degree in business administration from HEC, the Université de Montréal business school, and a Bachelor's degree in Chemical Engineering from McGill University.
Over the last 25 years Ms. Méthot has held senior management positions as CEO or President and CEO of various non-profit and municipal organizations, including the Montréal Centre for Excellence in Site Rehabilitation and Réseau Environnement. Since 2012, she has been President and CEO of the Quebec Mining Association, whose mission is to promote, support and proactively develop a responsible, committed, and innovative mining industry in Québec
Josée also sits on various boards of directors, including those of the Institut national des mines, the Association paritaire pour la santé et la sécurité du travail du secteur minier and the Quebec Business Council on the Environment. She is also a member of the Assembly of Partners for the Plan Nord, and on numerous working committees set up by the Québec government.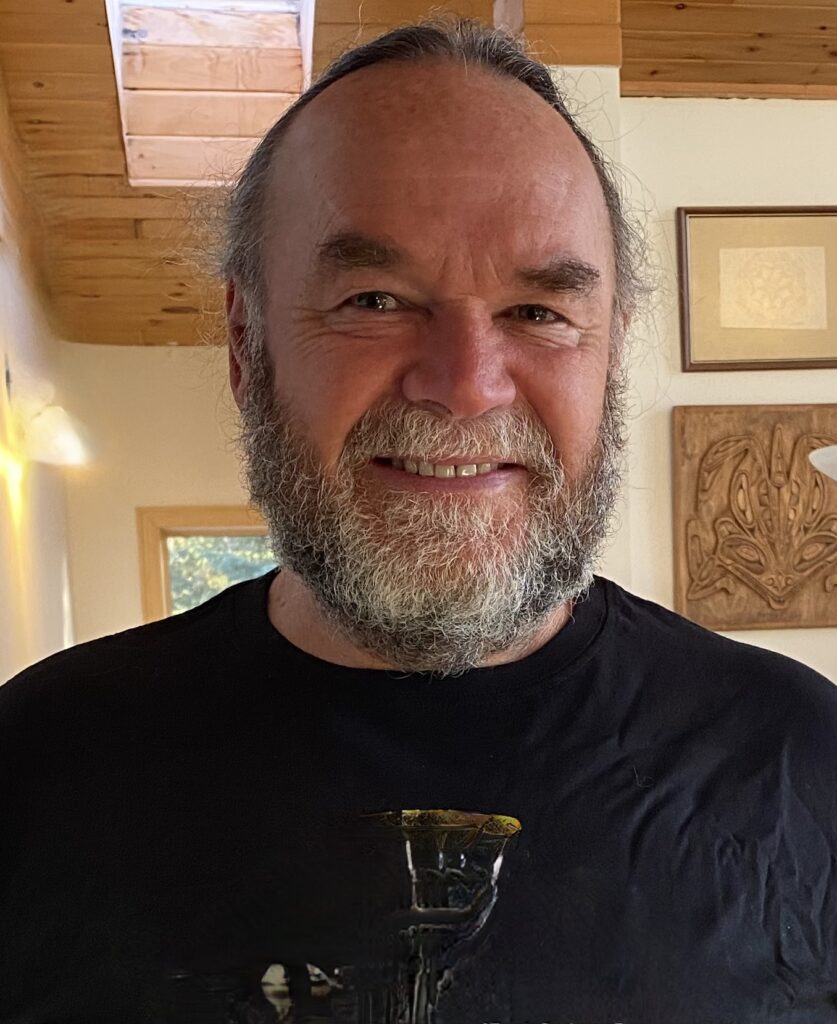 Glenn has spent over forty years in the mining industry, mostly in early-stage mineral exploration. He owned and operated a geophysical and camp management company for many years, working with many indigenous communities in the Canadian north. He spent nine years as the Chief of his community, Missanabie Cree First Nation, before moving back into mining as an executive with Noront Resources, now known as Ring of Fire Metals.
Glenn has long been an advocate for sustainable, inclusive mineral development in Canada and globally for most of his career, focusing on building the capacity of local indigenous groups to participate more equitably in new and long-standing mining operations. Glenn continues to support indigenous groups in Ecuador, assisting in establishing businesses and building local and regional capacity.
Glenn served two years as president of the Prospectors and Developers Association of Canada, the first indigenous person to hold that position. Glenn is also a board member of a publicly traded junior exploration company and a private company assisting resource development companies in meeting ESG reporting requirements.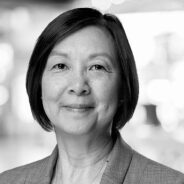 Alice Wong serves as Senior Vice President and Chief Corporate Officer at Cameco, one of the largest global providers of the fuel needed to energize a clean-air world. She has held diverse and increasingly senior leadership roles at the company for more than 30 years. In her current role, she provides executive oversight for human resources, safety, health, environment, quality, regulatory relations, business technology services, supply chain management, internal audit and corporate ethics.
She has been integral in Cameco's position as a leading industrial employer of Indigenous peoples in Canada. She also provided leadership for ground-breaking collaboration agreements with Cameco's home communities in the north – focusing on workforce development, business development, environmental stewardship, community engagement and community investment. She has guided Cameco's multiple Canadian operations through complex regulatory/licensing systems and upheld safety and environmental performance at the highest level, resulting in longer license terms for Cameco's operations.
Alice also serves on the boards of SaskEnergy, Mining Association of Canada, Canadian Nuclear Association, and Saskatchewan Mining Association.
She holds two degrees – Master of Arts (Economics) and Bachelor of Commerce, from the University of Saskatchewan and was named an Alumni of Influence by the University's College of Arts and Science. She also holds the Corporate Directors Designation.