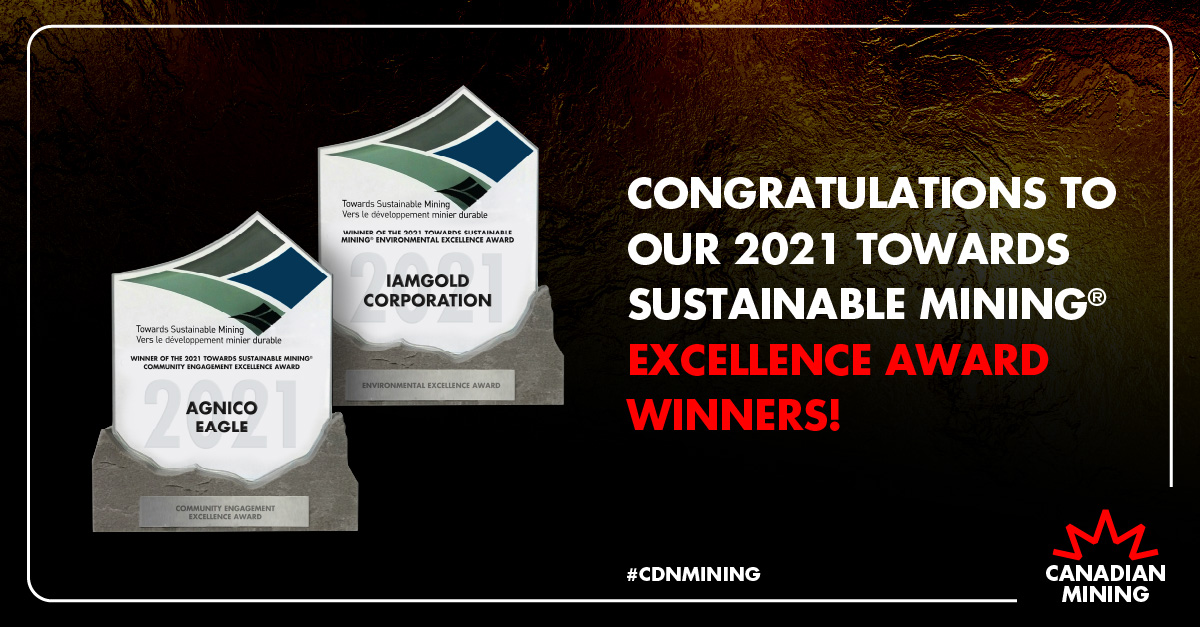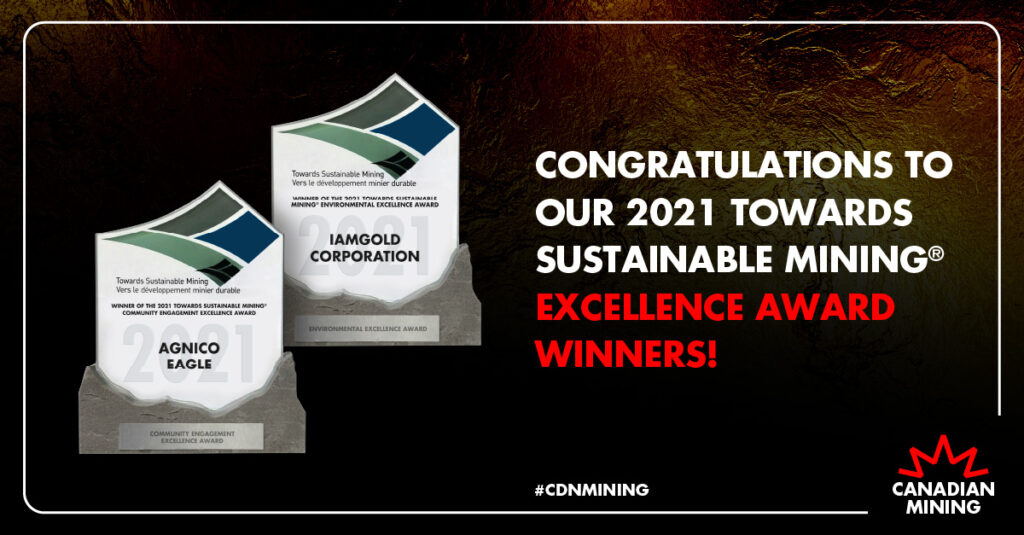 TSM Community Engagement Excellence Award
Winner – Agnico Eagle's Drinking Water Distribution Network Initiative Enhances Local Community's Health and Wellness
Access to clean, fresh drinking water is one of the most essential components of human life. Without it, the ability for a community and its citizens to thrive and live healthy and fulfilling lives is next to impossible. Agnico Eagle, a leading Canadian gold mining company, understands this necessity and realized that through innovative low-carbon technology and effective community engagement it could provide instant and continuous supply of clean drinking water to those living near its Pinos Altos mine in Chihuahua, Mexico. 

Located only 45 kilometres away from Agnico Eagle's Pinos Altos operations, the Community of Yepachic has long had difficulty in accessing drinking water from the springs. Recognizing this, in 2019 the Pinos Altos team, in collaboration with officials from the Municipality of Temosachic, founded the Drinking Water Distribution Network which provides drinking water to over 200 local households through a solar powered pumping system. The 60-cell solar system and electrical grid to power the water pumping equipment provides a sustainable source of clean water that not only services local households, but also essential community services like medical clinics and schools.
This project would not have been realized without the support and input from local community members, who were intimately involved in its design and implementation. Given the success of the Drinking Water Distribution Network, Agnico Eagle has determined that it can be replicated elsewhere and is in the process of expanding the project to serve in other communities, with additional projects currently under consideration.
Through responsible water stewardship, the use of low carbon energy sources and community engagement, Agnico Eagle is leading the way in ensuring life sustaining infrastructure is available for those in need.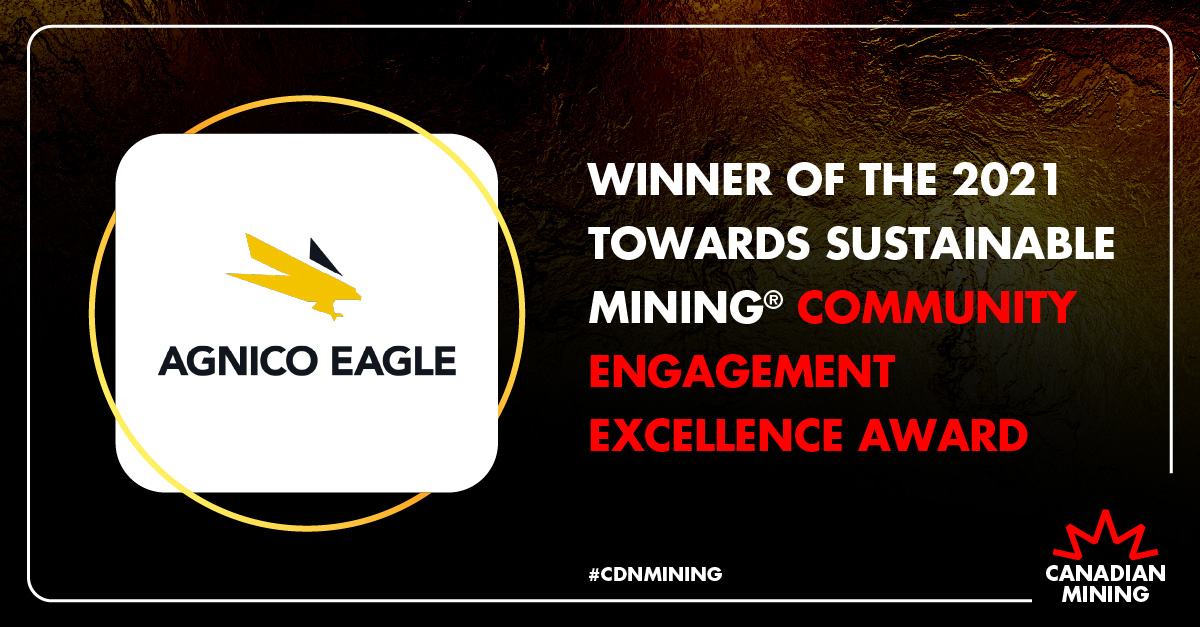 Finalist – Rio Tinto Focused on Supporting Victims of Domestic Abuse
At Rio Tinto, the safety and wellbeing of employees is a top priority, both at work and at home. The company's commitment to gender diversity and breaking the cycle of violence against women is part and parcel of a wholistic approach to safety, and is realized in both its leading company policies and community engagement.
Domestic abuse affects many people throughout society. Rio Tinto's policy recognizes there is a role for employers, including mining companies, to play in addressing it. For families affected by domestic or family abuse, having a supportive workplace can be a lifeline at a very difficult time. Recognizing this, in 2018 Rio Tinto launched its Domestic and Family Violence Policy, a package of measures to protect and support employees in Canada who are experiencing domestic and family abuse, or who have an immediate relative who is experiencing abuse.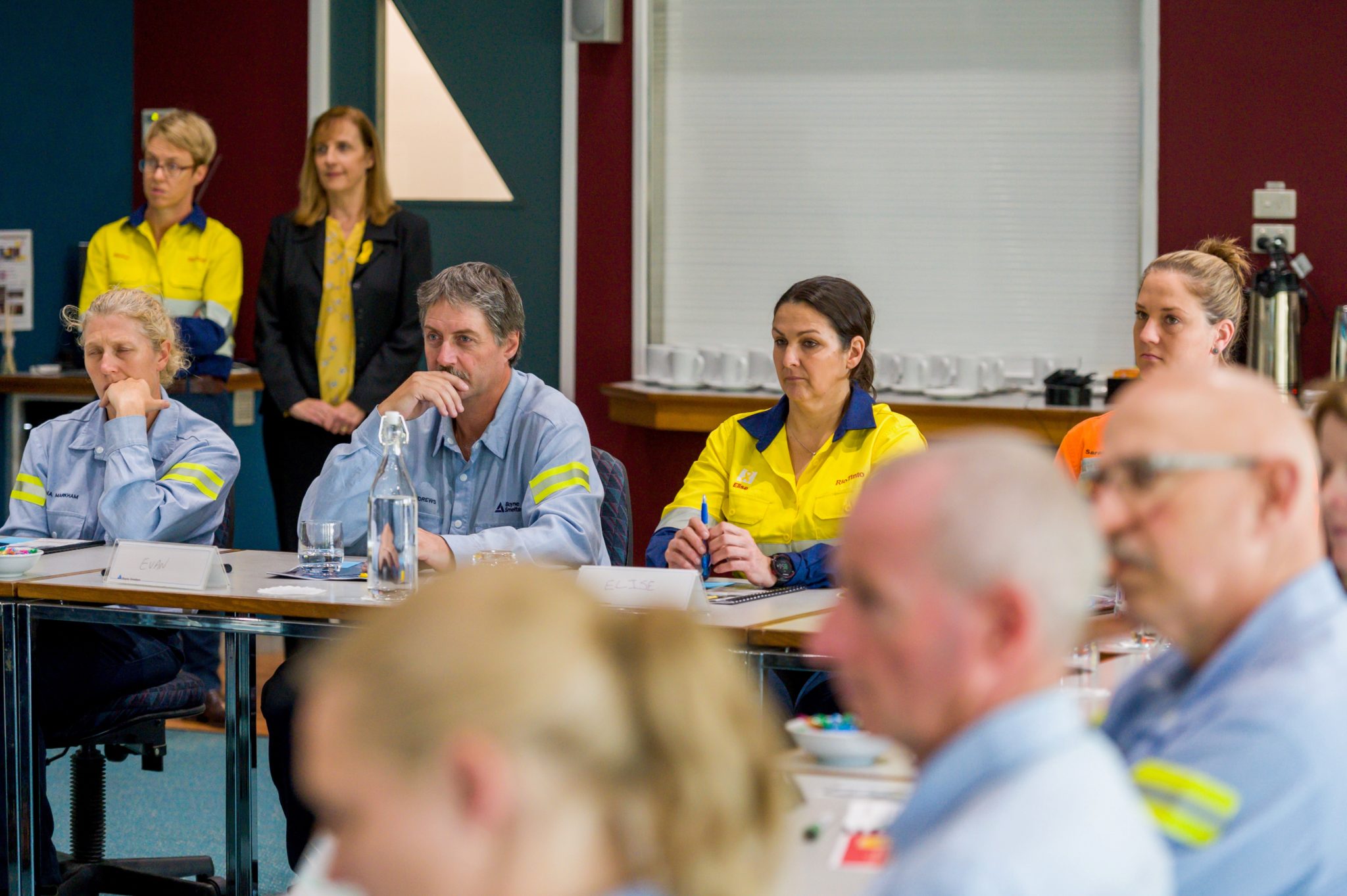 This innovative training program gives leaders and human resources team members the knowledge and skills to address what can sometimes be a sensitive issue to discuss.  It also includes advice and services for implementing safety plans that protect at-risk employees, including security, new telephone numbers and email protection, as well as access to 24 hours support services and a range of specialised assistance that can also be utilized by employees while at work or at home.
Rio Tinto is proud of the progress being made within Canada's mining industry regarding the importance of diversity and inclusion while also ensuring there are supports in place for anyone working at the company who is experiencing violence at home. The rollout of the Domestic and Family Violence Policy across Rio Tinto's sites in Canada has provided the company the opportunity to forge partnerships with local community-based organizations, including women's shelters and local law enforcement, that have been integral to the policy's success. By providing access to the right tools and supports, Rio Tinto is creating a safer work environment, whether it's on site, in the office, or at home. Increasing awareness of domestic and family violence goes beyond its initial impact: it not only helps fight the stigma, it also encourages others to raise their voice and become advocates themselves.
TSM Environmental Excellence Award
Winner – IAMGOLD Leading the Way with Innovative Recycling Program at its Essakane Mine
In 2010, IAMGOLD's Essakane mine in Burkina Faso recognized the need to enhance its plastic waste management given that the region lacked a recycling facility, forcing the mine to bury large quantities of plastic on site. Given this pressing issue, and the company's focus on sustainability initiatives, the idea to work with a local entrepreneur to support the development of a plastics recycling business to manage waste generated by the mine site was born.
By working with a new plastics recycling company, the mine was able to avoid burying plastic while also supporting the recycling business to shred different types of plastics and bag the resulting granules in reusable bags to be resold. The initiative is particularly innovative in that it not only enhances the management of plastic waste, creates permanent jobs for community members, and is entirely led by the local community, but also can be easily replicated in surrounding communities, resulting in a significant positive impact for the region that far extends beyond IAMGOLD's operations.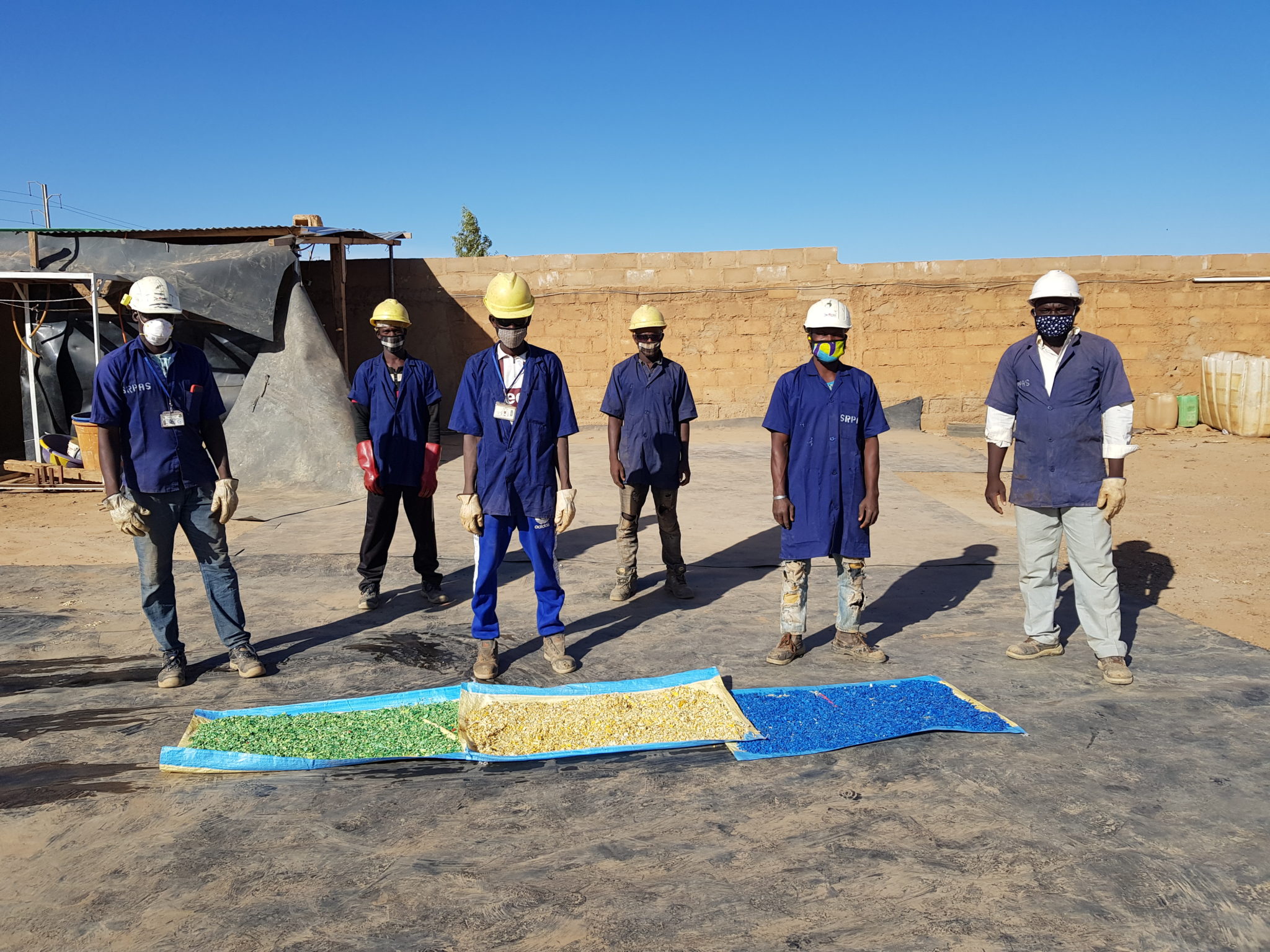 Given the project's success at the Essakane site, it was important to the company that its reach could be extended to other neighbouring communities interested in environmental stewardship and community engagement. This innovative plastic shredding unit can be replicated in any location, remote or urban, where there is a problem related to the recycling of plastic sheeting and there is no doubt that the recycling company working with IAMGOLD will eventually encompass the collection of plastic waste in the region outside the immediate mine site.
The results speak for themselves. Since its inception, over 65 tons of plastics that had previously been stored on the mine site have been recycled, a massive achievement in reducing the mine's environmental footprint that has inspired local community members to set up businesses to recycle other types of waste, all of which will undoubtedly have a far reaching and positive impact.